The Executive Board of MAN Diesel and Turbo had appointed Per Rud as Senior Vice President for the global After Sales Department, MAN PrimeServ Diesel.
50-year-old Per Rud took over his new role from Wayne Jones on 1. January 2016. Jones is now a member of the Executive Board in the newly established role as Chief Sales Officer.
"Per Rud has successfully led MAN PrimeServ Diesel in Copenhagen through the past five years", says Jones. "He has a strong customer focus, is very change orientated, and is a good leader of people with many years of experience in After Sales Service. I am convinced that he will further develop our PrimeServ Diesel After Sales business, and continue to provide the level of service our customers both expect and deserve."
Before joining MAN Diesel & Turbo in 2010 as Vice President and Head of Two-Stroke Service and After-Sales business, Per Rud worked with the DISA Group for 17 years (a former A. P. Moller – Maersk company), a provider of Foundry Equipment and Technology – most recently as Vice President for New Sales & Marketing. He is a Member of the Board of Directors at Union Engineering in Denmark and Member of the Board at different MAN Diesel & Turbo companies.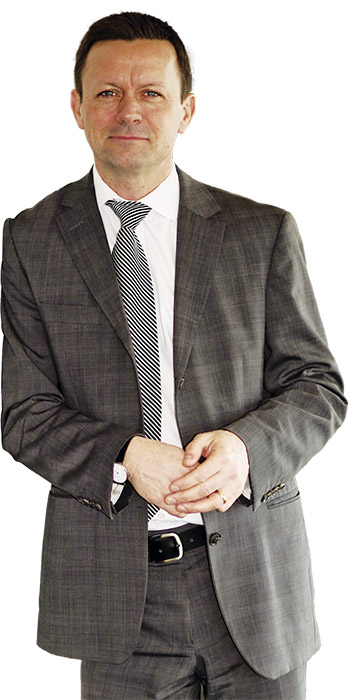 About Per Rud:
Per Rud was born in the greater Copenhagen area, where he still lives with his family (wife and two children 14 and 11). To stay in shape, Per likes a quick 5km run as often as time allows it. In addition to running he likes a good game of tennis in the summer and squash in the winter time. Occasionally, he also takes his mountainbike out for a good run in the local area. Per also appreciates travelling with his family, reading a good book and prioritize to spend as much time with friends and family as possible.
Eight questions for Per Rud:
1. Why did you decide to take over this position?
I was already responsible for the Danish Two-Stroke PrimeServ organization for 5 years, when this opportunity came up. It was simply an opportunity I could not decline, and after 5 years in my former function it was also time to try something new. This new opportunity comes with a lot of interesting challenges as well as possibilities for further growth on the top and bottom line.
It is also very appealing to me that it is a global job with nearly 3000 competent employees spread over the globe, who are responsible for providing the best service to our important global customers in the Marine and Power Plant industry. Furthermore, I have not previously worked closely within the Power Plant business but I see great opportunities to contribute to this business area as there is a lot of comparability between the way Power Plants and Foundries (my 17 years at DISA Group) are built all over the world.
2. Where do you find the motivation for your work?
I get inspired through being surrounded by dedicated colleagues from different backgrounds and cultures, and by working with and developing a true global team with an excellent team spirit and will to win. People with a passion for doing business are inspiring me and give me the energy to reach new heights. I am driven by working together with people and with nearly 3,000 employees, it is close to as good as it gets.
3. Which life experience has had the greatest influence for the work you are doing now?
My DNA and values were shaped during my upbringing, where my father always told me that I can earn the money I want, when I just work hard enough for it – this I already learned in the forest, where my father was working as a ranger. My parents also often explained –and showed me – that I should always strive to do my best and that success takes hard work.
During my years with the A.P. Møller-Mærsk group / DISA group (17 years) I also learned to live strong values like constant care, humbleness, uprightness and our name to mention some of them. I carry these strong values with me and they will always be a part of me – I believe that they are the backbone how I run my business.
4. What do you consider as your greatest achievement?
That I, during my last 23 years, have contributed actively to creating value for customers, owners and employees and play a role in generating good workplaces and opportunities in both the Danish and German industry.
5. Which personality would you like to meet one day?
The Queen of England. She has been the head of a big imperium for many years, and she is a person, who has strived to make a great effort all her life. The President of the United States. The president is sitting in one of the most important and powerful offices in this world. Last but not least our CEO of Volkswagen AG hence the owner of MAN Diesel & Turbo.
6. Which occurrence / incident has particularly impressed you the most
The way China has grown over the last years.
What the A.P. Møller-Mærsk family has accomplished over several generations and last but not least what MAN Diesel & Turbo has accomplished since the founder Rudolf Diesel laid the cornerstone for the company.
7. Which business idea / concept would you like to realize (if you would have access to an unlimited budget)
Contribute to driving MAN Diesel & Turbo to be the market leader within all our strategic business segments.
8. Where do you see the greatest challenges for your industry?
Right now, the greatest challenge is the over-capacity in the marine market and the big uncertainty in the global environment.
Foto: © MAN D&T